Hot Wedding Trend for 2013: #6 Chicken Wire
Guest blog by Gail Oliver, Author of 101 Rustic Wedding Ideas
As the Rustic Wedding Trend continues, burlap may just find some tough competition from another material  – chicken wire – as a sought after wedding detail.
Chicken wire is so inexpensive and easily can add that vintage charm to just about anything. Here are some products to help inspire you to add chicken wire to your wedding décor.
For the Buffet Table
For Holding Escort Cards or Displaying Engagement Photos
For Aisle Lighting
For Mason Jars
Wrap around Trees and Pillars
For the Wedding Cake
For the Guest Book Holder
For the Card Box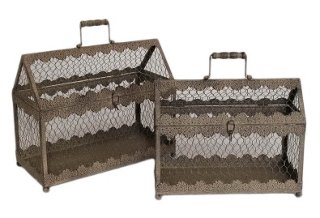 For Table Décor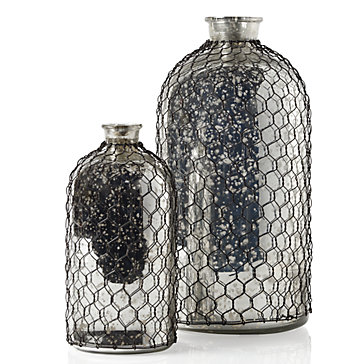 SHARE WITH US:Â I'm a bit biased, but if you asked me, I would definitely say that Gail has been spot-on with these hot wedding trends for 2013. What are your thoughts on this series? We would LOVE to hear your feedback! What has been your favorite trend so far?? Which Pinterest board have you received the most inspiration from? Any guesses at trend #7?
SHARE WITH OTHERS: We LOVE our readers and appreciate new readers! If you like this post, then I'm sure your friends will too! Simply use the social media buttons below to share on Facebook, Twitter, Tumblr, Google +, Pinterest, and via email!
PINTEREST BOARD: See more Chicken Wire styles at 3D-Memoirs' Pinterest board: Trend #6: Chicken Wire!
MORE WEDDING IDEAS: Don't forget to check out Gail's new PDF, 101 Rustic Wedding Ideas ($4), available at her Etsy shop, OliverINK.
 { https://www.etsy.com/listing/102724679 }
COME BACK NEXT WEDNESDAY TO SEE HOT WEDDING TREND #7!